Mission
Our goal is to provide customers with a variety of choices and to promote reading and education in our communities and surrounding areas. We offer a wide variety of books, magazines, toys, games, and gifts for the entire family. Our emphasis is on customer service and friendly advice. Our family owned business started its humble beginnings in Jefferson City over fifty years ago. We thank you for your continued support and we welcome you into our stores like YOU are family!
It's the Top Five!
THE NEW YORK TIMES BOOK REVIEW - Print Hardcover Best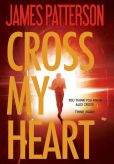 December 15, 2013
1 - CROSS MY HEART, by James Patterson. (Little, Brown) Alex Cross's family is threatened by a genius intent on proving that he is the greatest mind in the history of crime.
Audio clip - http://www.youtube.com/watch?v=FLjzF146fz8
2 - SYCAMORE ROW, by John Grisham. (Doubleday) A sequel, about race and inheritance, to "A Time to Kill."
3 - TAKEDOWN TWENTY, by Janet Evanovich. (Bantam) The New Jersey bounty hunter Stephanie Plum pursues a mobster on the lam.
4 - THE FIRST PHONE CALL FROM HEAVEN, by Mitch Albom. (Harper) A small Michigan town is transformed when its residents receive phone calls said to be from heaven.
5 - KING AND MAXWELL, by David Baldacci. (Grand Central) Sean King and Michelle Maxwell, former Secret Service agents turned private investigators, scrutinize a soldier's mysterious death in Afghanistan.
THE NEW YORK TIMES BOOK REVIEW - Print Hardcover Best Sellers
1 - THINGS THAT MATTER, by Charles Krauthammer. (Crown Forum) Three decades' worth of essays from the conservative columnist.
2 - DAVID AND GOLIATH, by Malcolm Gladwell. (Little, Brown) How disadvantages can work in our favor; from the author of "The Tipping Point" and "Outliers."
3 - KILLING JESUS, by Bill O'Reilly and Martin Dugard. (Holt) The host of "The O'Reilly Factor" recounts the events leading up to Jesus' execution.
4 - GEORGE WASHINGTON'S SECRET SIX, by Brian Kilmeade and Don Yaeger. (Sentinel) The story of the Culper spy ring, which aided the American cause during the Revolution.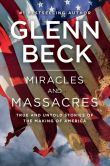 5 - MIRACLES AND MASSACRES, by Glenn Beck with Kevin Balfe and Hannah Beck. (Threshold Editions/Mercury Radio Arts) Little-known stories from the American past.
THE NEW YORK TIMES BOOK REVIEW - Print Paperback Best Sellers
1 - DARK WITCH, by Nora Roberts. (Berkley) With an optimistic attitude and an innate talent with horses, Iona Sheehan arrives in Ireland, intent on learning more about her family's history and legacy of magic.
2 - DEAR LIFE, by Alice Munro. (Vintage International) The latest collection of stories — some "autobiographical in feeling, though not, sometimes, entirely so in fact" — by this year's winner of the Nobel Prize in Literature.
3 - THE STORYTELLER, by Jodi Picoult. (Emily Bestler/Atria) A New Hampshire baker finds herself in the midst of two Holocaust stories: her grandmother's tale of survival, and the confessions of an elderly German man, an SS officer.
4 - FIFTY SHADES OF GREY, by E. L. James. (Vintage) An inexperienced college student falls in love with a tortured man who has particular sexual tastes; the first bo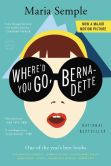 ok in a trilogy.
5 - WHERE'D YOU GO, BERNADETTE, by Maria Semple. (Back Bay/Little, Brown) A teenage daughter compiles e-mails, official documents and secret correspondence in an effort to find her eccentric mother.
THE NEW YORK TIMES BOOK REVIEW - Print Paperback Best Sellers
1 - A DANCE WITH DRAGONS, by George R. R. Martin. (Bantam) In the aftermath of a colossal battle, the Seven Kingdoms face new threats; Book 5 of "A Song of Ice and Fire."
2 - NOTORIOUS NINETEEN, by Janet Evanovich. (Bantam) The New Jersey bounty hunter Stephanie Plum tracks down a con man who mysteriously vanished from a hospital.
3 - ENDER'S GAME, by Orson Scott Card. (Tor) To develop a secure defense against a hostile alien race's next attack, government agencies breed child geniuses and train them as soldiers.
4 - THE RACKETEER, by John Grisham. (Dell) An imprisoned ex-lawyer schemes to exchange information about a murdered federal judge for his freedom.
5 - POSEIDON'S ARROW, by Clive Cussler and Dirk Cussler. (Berkley) The developer of a powerful submarine has been killed and his plans stolen, and the NUMA director Dirk Pitt and his team go on a desperate international chase to stop the perpetrators.
THE NEW YORK TIMES BOOK REVIEW - Print Paperback Best Sellers - Non-Fiction
1 - PROOF OF HEAVEN, by Eben Alexander. (Simon & Schuster) A neurosurgeon recounts his near death experience during a coma.
2 - OUTLIERS, by Malcolm Gladwell. (Back Bay/Little, Brown) Why some people succeed.
3 - QUIET, by Susan Cain. (Broadway) Introverts — one-third of the population — are undervalued in American society.
4 - ORANGE IS THE NEW BLACK, by Piper Kerman. (Spiegel & Grau) A memoir about a year in a women's prison. The basis for the Netflix series.
5 - LONE SURVIVOR, by Marcus Luttrell with Patrick Robinson. (Back Bay/Little, Brown) A harrowing Navy SEALs operation.
THE NEW YORK TIMES BOOK REVIEW - Children's Best Sellers

1 - THE DAY THE CRAYONS QUIT, by Drew Daywalt. Illustrated by Oliver Jeffers. (Philomel) A colorful problem arises when Duncan's crayons revolt. (Ages 3 to 7)
2 - GOODNIGHT, GOODNIGHT, CONSTRUCTION SITE, by Sherri Duskey Rinker and Tom Lichtenheld. (Chronicle) Trucks at sunset. (Ages 4 to 8)
3 - THE NIGHT BEFORE CHRISTMAS, by Clement C. Moore. Various illustrators. (Various publishers) Not a creature was stirring. (All ages)
4 - PRESS HERE, by Hervé Tullet. (Handprint/Chronicle) A dance of color. (Ages 4 to 8)
5 - STEAM TRAIN, DREAM TRAIN, by Sherri Duskey Rinker and Tom Lichtenheld. (Chronicle) Animal workers load freight. (Ages 3 to 7)